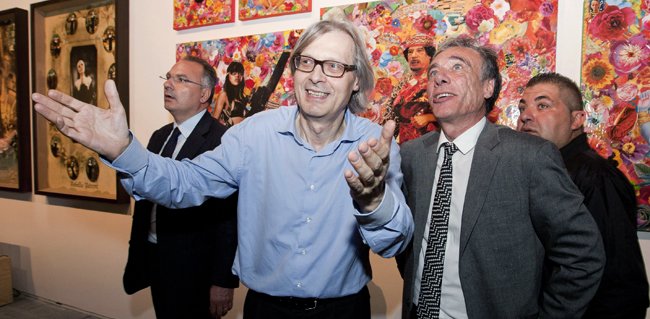 Most foreign critics probably thought the Italian pavilion at this year's Biennale in Venice was a rather embarrassing display. They spoke of kitsch, "a great minestrone" and empty gestures. Most emphatic was Roberta Smith, a critic for The New York Times, who condemned the whole event as "unredeemable still-born schlock". All these critics assumed that the Italian pavilion was actually designed to showcase art. There are reasons to question this.
Not because of the exhibits' nature (some of them are undoubtedly art, like Michelangelo Pistoletti's work), but because this pavilion primarily served as a revelation of rawness, of lust for intrigue and cultural machinations. You cannot talk about this year's Venice Biennale without mentioning this attack on contemporary art, or without saying that the attack more or less succeeded.
The man behind this extraordinary feat is the art historian and philosopher Vittor...
Thomas Steinfeld
Journalist och författare.